A Garden in Your Home, Boxwood Green Walls
The Newest Trend in bringing the Outdoors Inside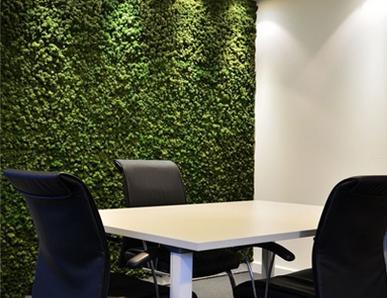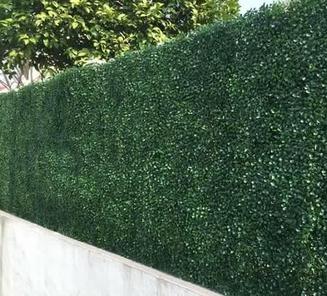 Green Walls are the Newest Trend
Welcome to the newest trend in the world of green walls. Boxwood living walls are becoming wildly popular. The words "Green Wall" are pretty flexible in their definition, but it means that a wall surface is partially or completely covered by plants. Green walls, also known as vertical gardens, have become popular in recent years as a way to incorporate nature into urban environments. There are two types of green walls: living green walls and artificial green walls. Living green walls utilize real plants that are grown vertically, while artificial green walls use artificial plants that are typically made of plastic or silk. Artificial boxwood walls have all the beauty and benefits of living walls without the ongoing maintenance after installation. Unlike real living walls, Pacific Silkscapes living walls do not require irrigation systems, ongoing replacement of plants, and all the issues with watering and fertilizing. Just think of the convenience and cost savings.

Perfect for covering unattractive equipment such as air conditioners or accent walls that might otherwise appear bland, boring, or unattractive. Add to apartment complexes, offices, stores, commercial buildings, restaurants, hospitality suites, arts venues, and public spaces.
Advantages of Using Artificial Green Walls:
Low Maintenance:
Artificial green walls require very little maintenance compared to living green walls. This is because they do not require watering, pruning, or fertilizing. They also do not attract pests, which can be a common problem with living green walls.
Cost-Effective:
While living green walls are beautiful, they can be expensive to install and maintain. Artificial green walls, on the other hand, are more cost-effective, as they require less labor and upkeep.
No Limitations:
Living green walls require specific environmental conditions, such as adequate sunlight and moisture, which can limit where they can be installed. Artificial green walls have no such limitations and can be installed in any location, regardless of the amount of natural light or moisture.
Sustainability:
Artificial green walls are more sustainable than living green walls because they do not require ongoing irrigation, which can waste water. They also do not require pesticides or fertilizers, which can harm the environment.
Longevity:
Artificial green walls have a longer lifespan than living green walls, which require constant care and replacement of dead plants. Artificial green walls can last for many years, as long as they are cleaned periodically.
Conclusion:
In conclusion, while living green walls are aesthetically pleasing and provide many benefits, such as air purification and stress reduction, artificial green walls are a more practical solution for many applications. They require less maintenance, are more cost-effective, have no limitations, and are more sustainable. By choosing an artificial green wall, one can enjoy the beauty and benefits of nature without the ongoing care associated with living green walls.
Plant varieties include artificial ivy walls and fake boxwood walls, as well as flower walls of azaleas. Boxwood is slow-growing and requires constant maintenance, but our realistic fake boxwood walls are thick and look like they've been growing for years. No watering, no maintenance. All of our outdoor artificial plant walls are made inherently UV resistant to maintain their vivid green. For ideas on a variety of boxwood green walls, check out these ideas on our Pinterest site:
Green Walls are Easy to Install
These living walls are easy to install and Pacific Silkscapes can provide installation and delivery to Northern California and Reno, NV. For more information on how to install artificial wall panels yourself, refer to this BLOG.