About Pacific Silkscapes
Northern California's premier supplier of custom artificial plants
Who we are
Want to know about Pacific Silkscapes? Our main goal is to help you decorate your home or office with high-quality artificial plants. We also create unique artificial trees that reflect your personality. You can expect expert help from us since we've been in business for 30 years.
Who we service
Pacific Silkscapes provides services to a wide range of professionals. Our clients include Interior designers, residential homeowners, home builders, and property managers.
California and Nevada are two states where we deliver. Pacific Silkscapes ships nationwide. Thus you may enjoy our products from anywhere in the United States.
What we do
Pacific Silkscapes designs and manufactures custom artificial trees and landscapes.
Indoor and outdoor artificial plants are available from Pacific Silkscapes. Our artificial trees and silk flower arrangements get designed in the United States. Check out all our plant products here.
Pacific Silkscapes sells to the trade at wholesale prices.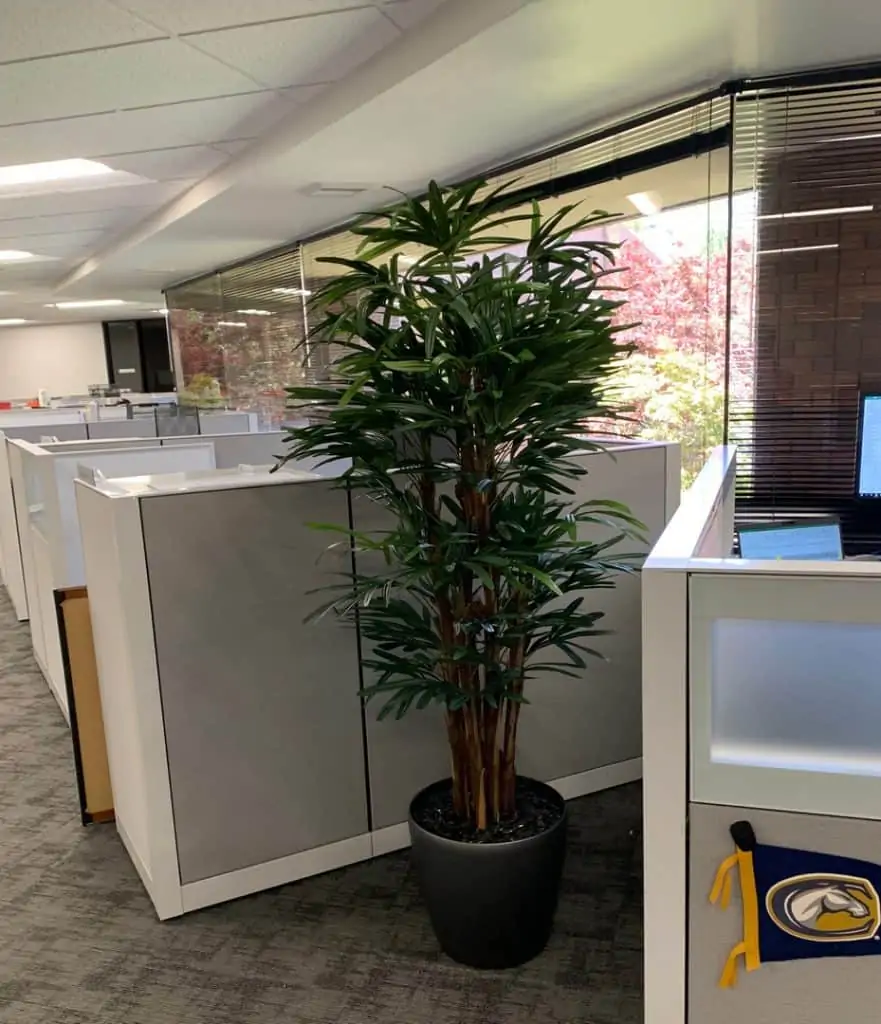 For The Design Managers, "It's Our Job to Exceed your Expectations."
An interior designer understands the value of high-quality products. Our job is to partner with you in achieving the best designs possible. We offer an array of custom artificial trees, realistic plants, and flower arrangements. Our custom designs make a statement. Our experienced staff will craft the perfect artificial plant and flower arrangements.
Pacific Silkscapes 4 c's
Color We chose flowers and sprays with genuine texture and color. Your customers won't be able to tell they're artificial.
Custom Designed We produce stunning custom artificial trees and silk flower arrangements. This is to complement your home's décor.
Construction Our bespoke artificial trees and silk flower arrangements are made using quality materials. Products are designed to endure a long time.
Cost Our artificial plants and custom artificial trees are surprisingly reasonable. This is despite the fact that they are one-of-a-kind and custom-designed.
PACIFIC SILKSCAPES ARTIFICIAL PLANT SHOWROOM
THE SHOWROOM IS OPEN TO THE PUBLIC
Headquarters & Showroom
11375 Sunrise Park Dr, Suite 200B
Rancho Cordova, CA 95742
1-877-883-5672 1-916-889-7322
At Pacific Silkscapes, we can take care of your specific needs. We are a full-service designer and manufacturer of realistic artificial plants. We are experienced, have been in business for over 30 years, and pride ourselves on exceptional customer service.
Absolutely wonderful selection and staff! They were fast, reliable and accommodating in every way. Will frequently return and refer all my friends as the products are stunning! Thank you Pacific Silkscapes!!
Michael Civitano
June 28, 2023
Very friendly staff, accommodated to my needs and gave me a wide selection.
Diana Hedrick
February 28, 2023
K Melara
September 18, 2019
Xavier Bradley
September 19, 2018
Great selection and quality. Marie was wonderful. She definitely went above and beyond to ensure our satisfaction.
Gagan Gill
September 22, 2017
TheDude TAZ
April 17, 2017