LARGE ARTIFICIAL PALM TREES
NEW!!! Exterior Coconut Artificial Palm Trees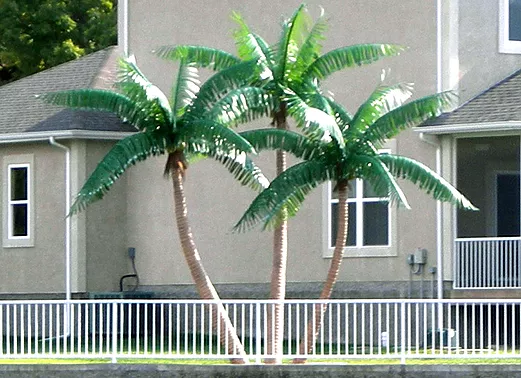 Realistic Outdoor Large Palm Trees
Who doesn't love palms? They add a tropical vibe to every indoor and outdoor space. Artificial Palm trees are a fun way to add a tropical feel to any environment. An indoor silk palm is perfect for a covered patio or an atrium in an office lobby. Due to popular demand, Pacific Silkscapes now offers large outdoor artificial palm trees. Palm trees come assembled, you insert the fronds in the secure-top cap and they're ready. All standard sizes get mounted in minutes onto any decking surface. The hardware gets included, let us know how you want to install them when ordering. These trees are so realistic they get engineered to sway in the wind. Check out the features in the following photos.
For more ideas on how to use these trees, check out our Pinterest page.
Competitive Pricing
Large Artificial Palm Trees are now offered by Pacific Silkscapes.
Coconut Palm Tree comes in three sizes: 8 ft, 10 ft, and 12 ft
Competitive Pricing (prices are subject to change)
8 ft $ 995
10 ft $ 1095
12 ft $ 1295
Extra 6.5ft frond $ 70.00
Extra Coconut $ 35.00
Two Styles of Trunks to choose from: Island Breeze is a curved Trunk Style while Majestic is our straight trunk style
8'ft & 10'ft. Palms Include (9) 6.5 ft. Fronds (2) Coconuts and 12"x12" attached steel mounting plate. 12'ft Palms Include (9) 6.5'ft. Fronds (2) Coconuts and 12"x12" attached steel mounting plate. Palm Receiver Caps can hold up to (18) Fronds
Trunks get manufactured with mild steel. There is an Extra charge for extra fronds and coconuts.
Freight Charges are not included.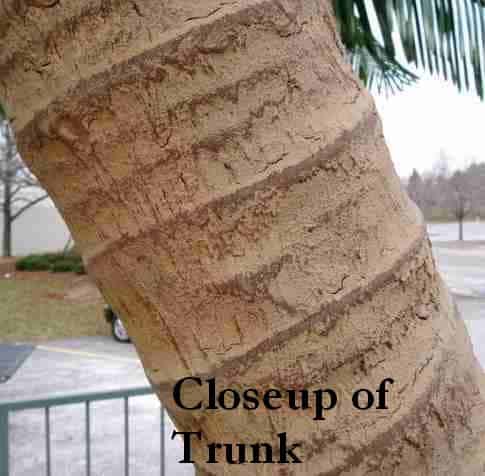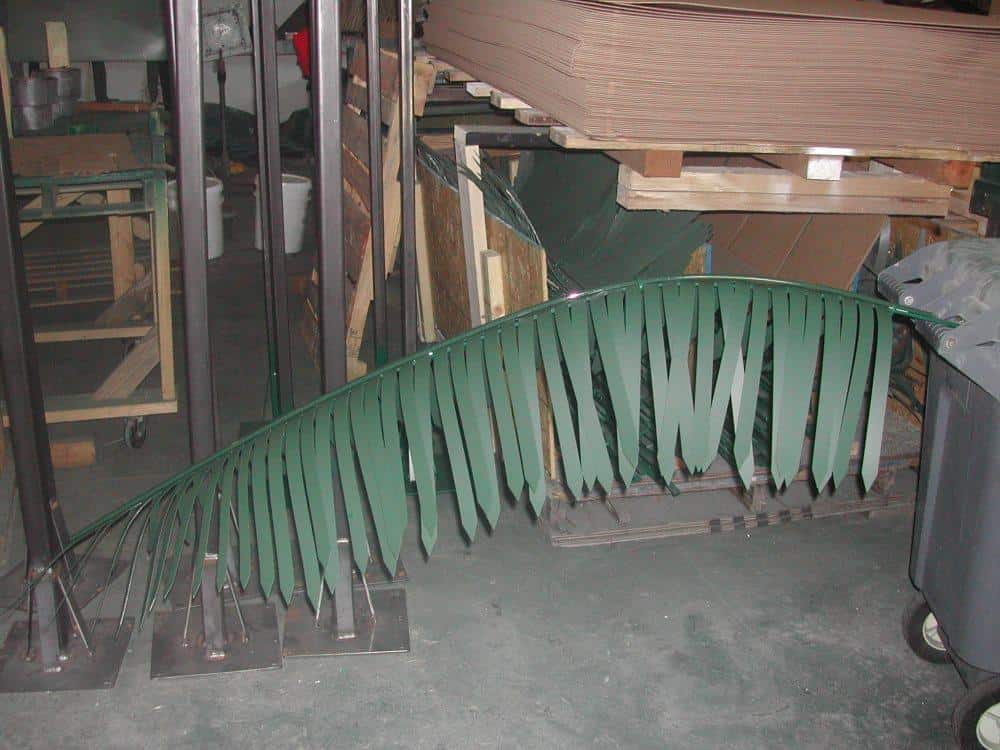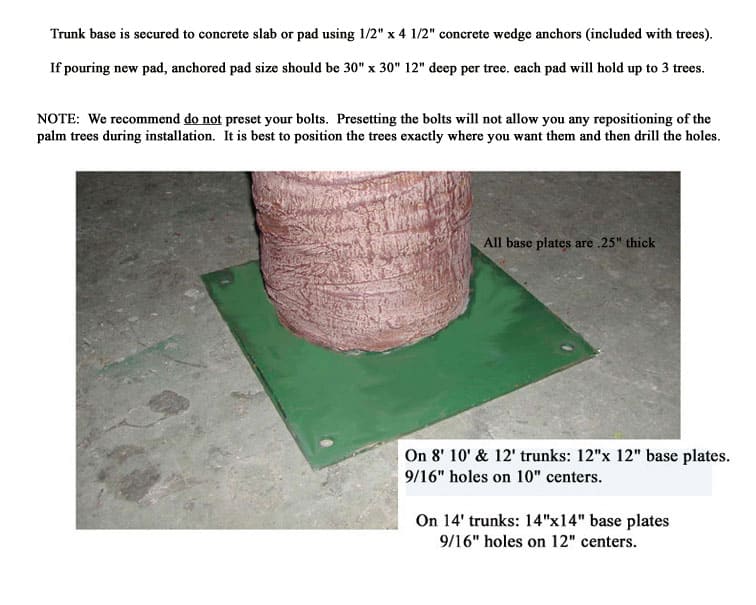 How Do I clean my artificial Palm Tree?
Our Coconut palm trees require no cleaning beyond regular dusting. The frequency depends on where your trees and plants are installed, however, we generally recommend cleaning every 3-4 months. This may vary depending on the amount of dust or air circulation in the area. More frequent cleaning makes the process easier. For the outdoors, spraying with a water hose should be sufficient.
Where would I find large artificial palm trees?
They have become the overwhelmingly popular choice for use inside offices, casinos, residences, hospitals, airports, shopping malls, stage props, and many others.