Using Artificial Plants, Trees, and Silk Floral Arrangements during Home Renovation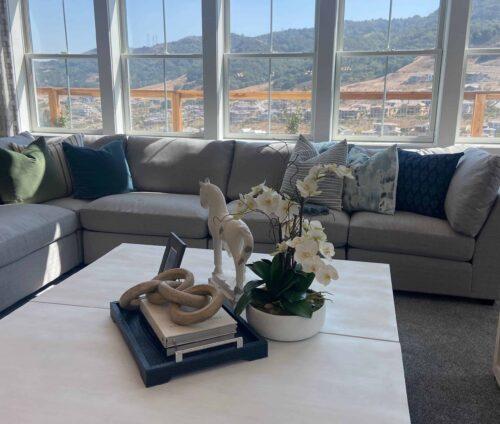 Home renovation is all about revamping the space according to your taste and aesthetics while still maintaining functionality. One of the significant aspects when it comes to revamping is decorating, and it transforms the visuals of a place with ease. Plants and flowers serve as a refreshing, lively element in any decoration, however, keeping live plants can be quite demanding at times, especially for those who have little to no experience in gardening, and they require a lot of maintenance.

With the help of the latest technological advancements, we have managed to create artificial plants and trees, silk floral arrangements, and faux succulents that are as good as the real ones. Nowadays, artificial plants and flowers have become increasingly popular, allowing people the opportunity to add greenery to their homes without worrying about the hassles and expenses of live plants.

Incorporating artificial plants during residential remodeling will guarantee that your home is full of life and vibrancy. Here are some reasons why artificial plants might be a good fit for your home renovation project:
Maintenance-free: Artificial trees, silk floral arrangements, and faux succulents don't require any maintenance or care, making sure they stay vibrant and full of life all year round. This makes them a perfect fit for people who may be too busy to look after live plants or those who have pets that like to chew on plants.
Versatility: Artificial plants can be used in any part of the house, whether it be the living room, bedroom, bathroom, or kitchen. They can be used for various purposes, including adding some greenery to indoor spaces, hiding unsightly corners, or decorating empty walls.
Realistic Looks: Modern-day Artificial plants and custom trees display almost realistic and lifelike features, from the texture and quality of leaves to the petals, allowing you to bring nature inside without any inconvenience. The guest couldn't even tell the difference!
Affordability: Artificial plants and trees are affordable and readily available compared to live plants, which can be quite expensive or hard to come by.
Sustainable: Artificial plants are an ideal solution for those who care about the environment but don't want to compromise on home aesthetics. Incorporating artificial plants into your home's interior design means that you can contribute to the environment's preservation.
In conclusion, artificial plants and trees, silk floral arrangements, and faux succulents can provide the same aesthetic experience as real plants, without any of the worries or hassles associated with live plants. They offer unique solutions to the challenges of living with and caring for plants in our homes. With their portability, realistic looks, versatility, and hassle-free maintenance, artificial plants indeed are an excellent addition to any residential renovation project. For more information regarding remodeling, contact RL Remodeling. For help with artificial plants, trees, and green walls, feel free to contact Pacific Silkscapes.