Pacific Silkscapes' Casino Decor Plantscapes
Extensive Casino Plantscapes Collection
Pacific Silkscapes has a large casino decor plant selection. Our collection includes artificial plants, big artificial trees, and flower arrangements. Plant landscaping in casinos allows for the creation of fantastic, themed landscapes. The casino's design and concept get incorporated into our designs. Our staff ensures that our plants and trees complement the casino's design.
Also, Pacific Silikscapes is a CA-certified fire retardant applicator.
Casino Plantscapes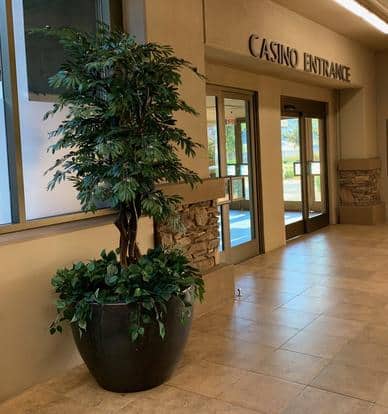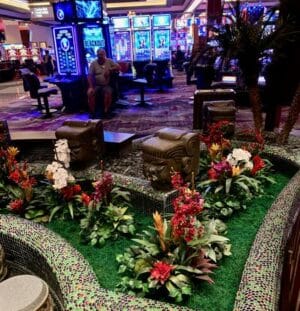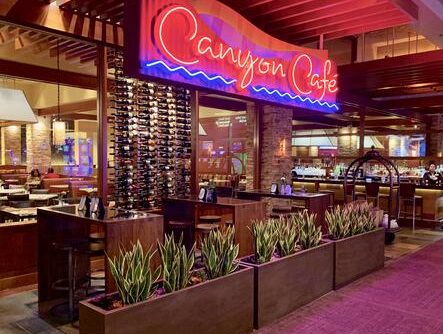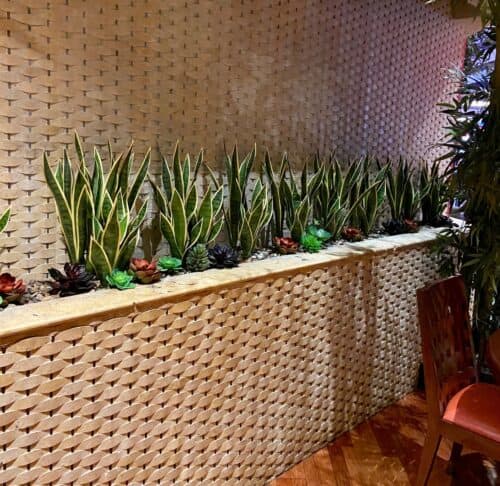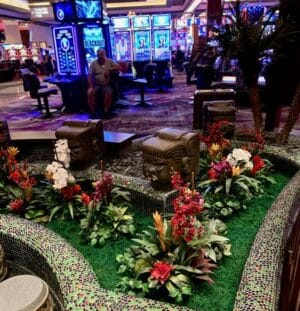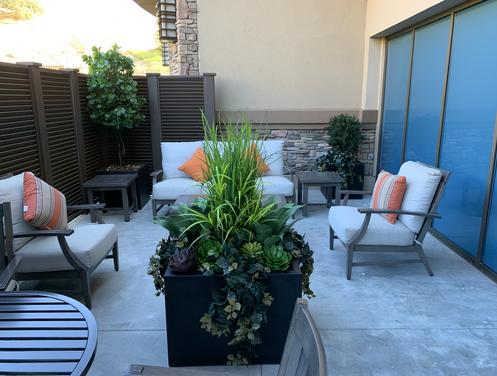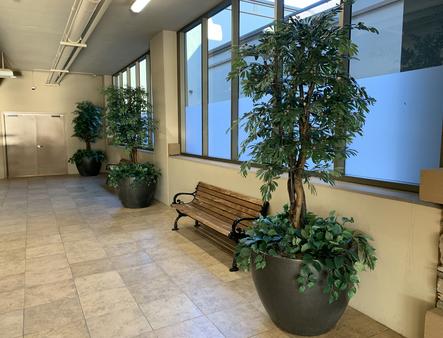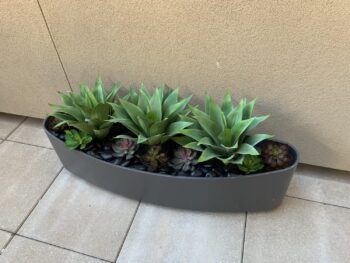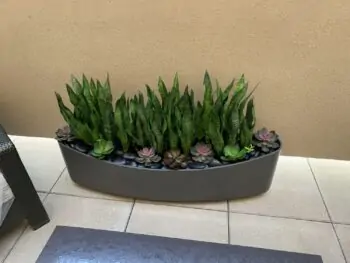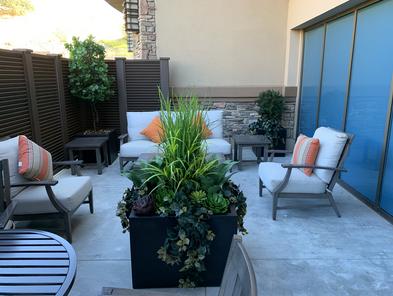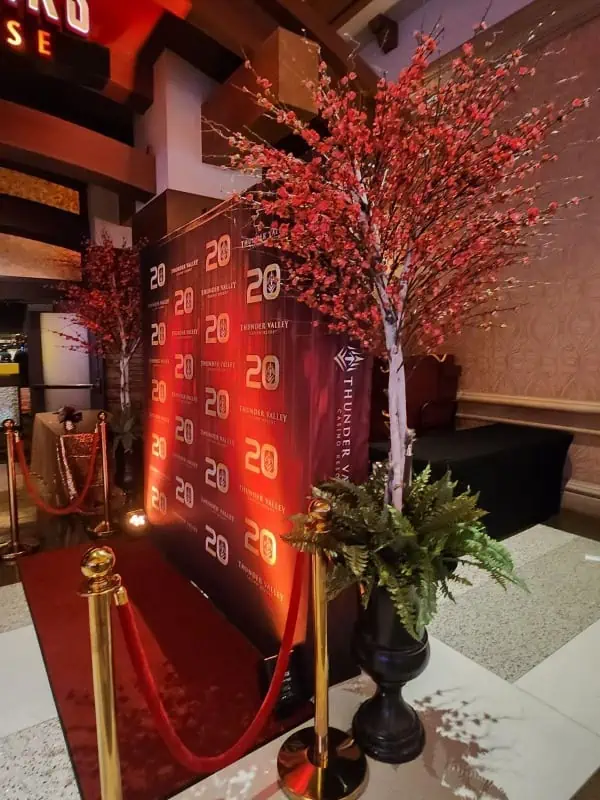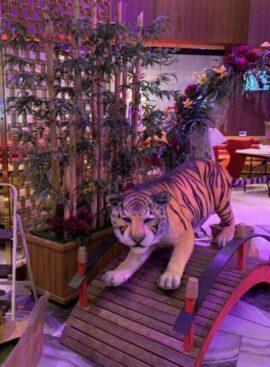 Ideas for Casino Landscapes from Pinterest:
Themed Casino Environment
Casinos are one-of-a-kind venues with themed settings. Bespoke casino plantscapes have enormous hospitality trees that complement the decor. We also offer large outdoor palm trees. With plants, trees, and flower arrangements, our plant landscapes create a natural environment. For this reason, gamblers and casino employees, and customers will feel more at ease and calm. Pacific Silkscapes works with your specific concept and budget. and schedules. For more information on using plants to enhance a theme refer to our BLOG post. Large custom commercial trees, bamboo groves, Phoenix Palms, and Sansevieria are common plants that we use in casinos. For more ideas on casino plantscapes, check out our casino plant Pinterest board.
Indoor and Outdoor Products
For outdoor plants, we use polyblend® foliage for the outdoors. This product endures severe temperatures as well as fading caused by direct sunshine. We have 15 years of experience with outdoor products and understand their properties.
Types of Artificial Plants and Trees used in Casinos
Artificial plants and trees are often used in casinos to create an aesthetically pleasing environment that is also low-maintenance. Here are some common types of artificial plants and trees used in casinos:
Ficus Trees:
Ficus trees are a popular choice for casinos because of their sculptural shapes and dense, bushy foliage. They are often used as standalone trees or in pairs to flank entryways, lobbies, or seating areas.
Palm Trees:
Palm trees are another popular choice for casinos due to their tropical vibe. Sometimes these are made to look like specific types of palm trees such as the coconut palm or date palm.
Topiary Trees:
Topiary trees are sculpted into various shapes or figures, such as animal topiaries or abstract geometric shapes. They are often seen in high-end casinos, adding a touch of elegance to the decor.
Artificial Flower Arrangements:
Artificial flower arrangements are often used as accent pieces in casinos. They can be placed on coffee tables, dining tables, or shelves to add color, warmth, and a visual punch.
Hanging Plants and Vines:
Hanging plants and vines can add visual interest to high ceilings and empty walls. These can be used to create a sense of movement and depth in the room.
Overall, artificial plants and trees are a great way to create a relaxing and luxurious atmosphere in casinos while minimizing maintenance expenses.
Low-maintenance casino decor plant landscapes
Artificial plants need minimal upkeep. For example, dusting artificial plants on a regular basis is all you need. They'll keep their color and look new for years if you dust them two or three times a year. Further, they don't need direct sunlight to thrive. Thus, they will brighten up areas of the casino where real plants wouldn't be able to survive. Silk plants are also great for hard-to-reach places. Having artificial outdoor plants and trees will greet customers in the perfect way. Your replica plants and trees will have your exact requirements of size, form, and color. We will also install your completed casino plantscape. As a consequence, we'll transform your vision into a lovely plant landscape.
Pacific Silkscapes' Design Process:
Step 1: Design consultation – Our floral designers can work with you to create a unique look to compliment your decor. We can work with you on drawings and floor plans to complement an existing design approach. If you are local, we can come to your home or facility to suggest ideas. You can also email us photos of the area for our experienced designers to review.
Step 2.: Proposal – We will create a design proposal meeting your budgetary requirements and design parameters. Custom examples of foliage and floral designs with quality and realistic materials will be proposed. Our aim is to create your perfect silk floral or designer tree specific to your requirements.
Step 3: Custom Design – Most of our trees, plants, and floral designs are created at the time of order. Real tree fibers, trunks, and bark are used to create authentic pieces that will last and be maintenance-free. We construct each of our pieces to give years of maintenance-free beauty.
Step 4 (optional): We can apply fire retardant and or UV protection on any indoor and outdoor piece. We are a certified fire retardant applicator.
Step 5: Delivery and Installation – Pacific Silkscapes provides complete delivery and installation on projects allowing for a seamless process. Type your paragraph here.