Commercial Artificial Trees
Custom Themed Commercial Artificial Plants
With commercial artificial plants, trees, and stunning landscapes, you can make a statement. Allow Pacific Silkscapes to create and install large artificial trees and plant landscapes. Our commercial landscapes are in government buildings, corporate offices, conference rooms, and lobbies.
Commercial Plantscapes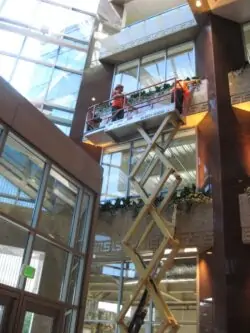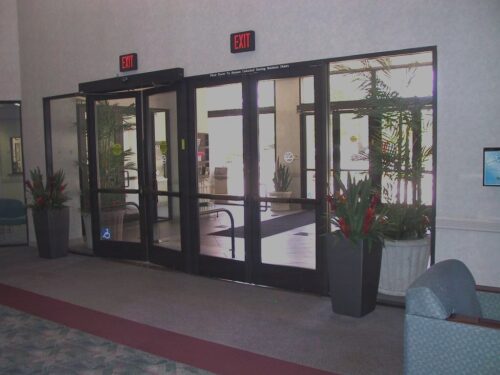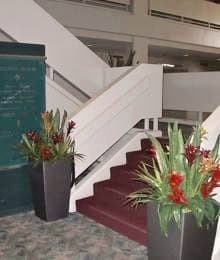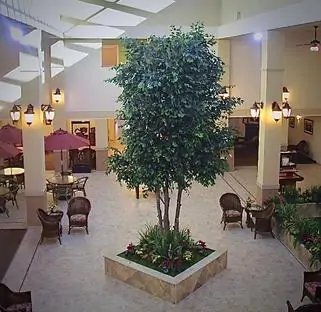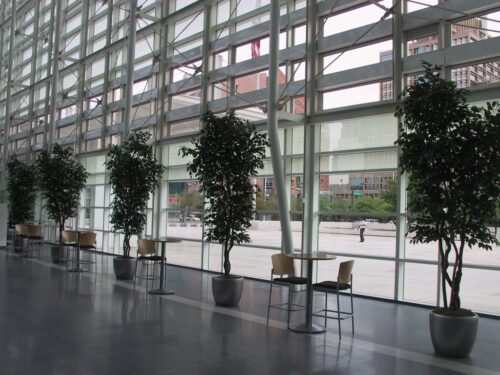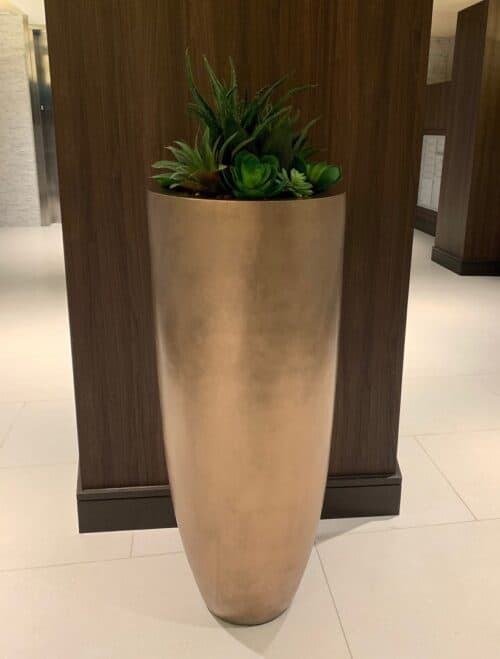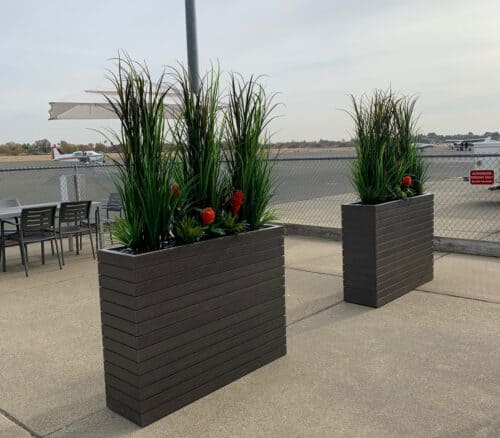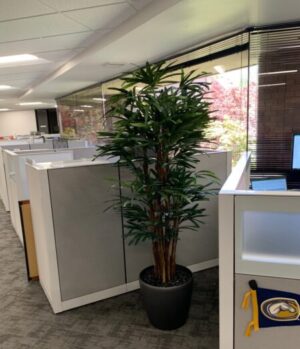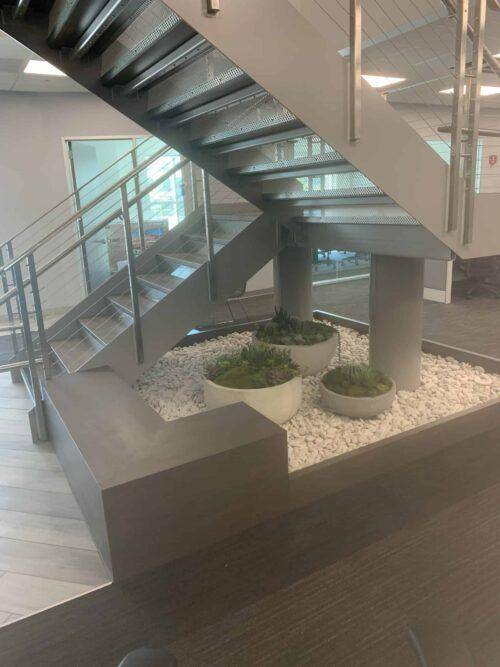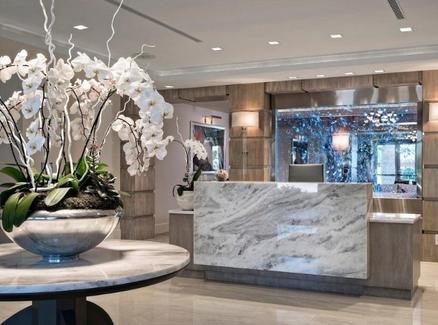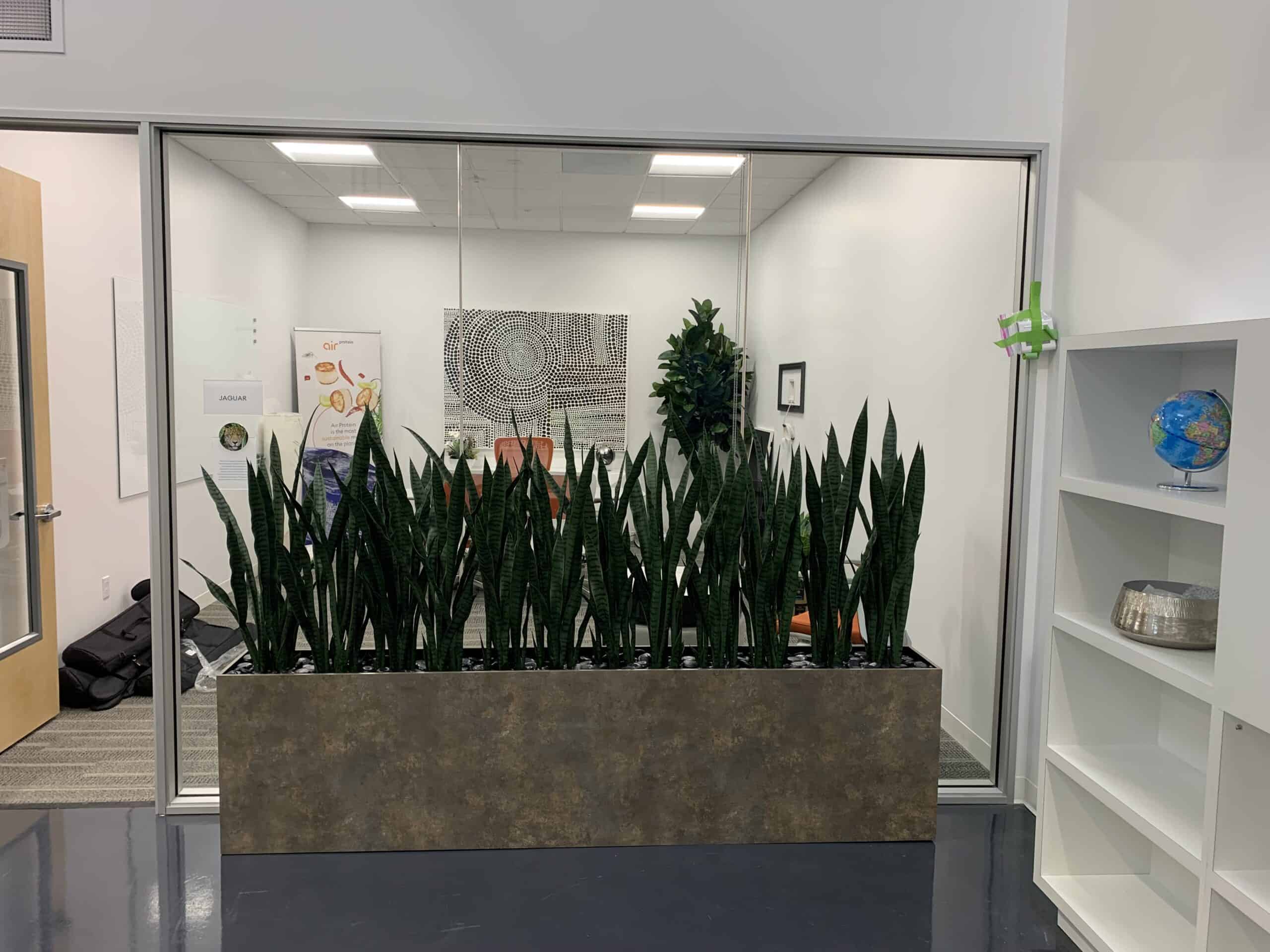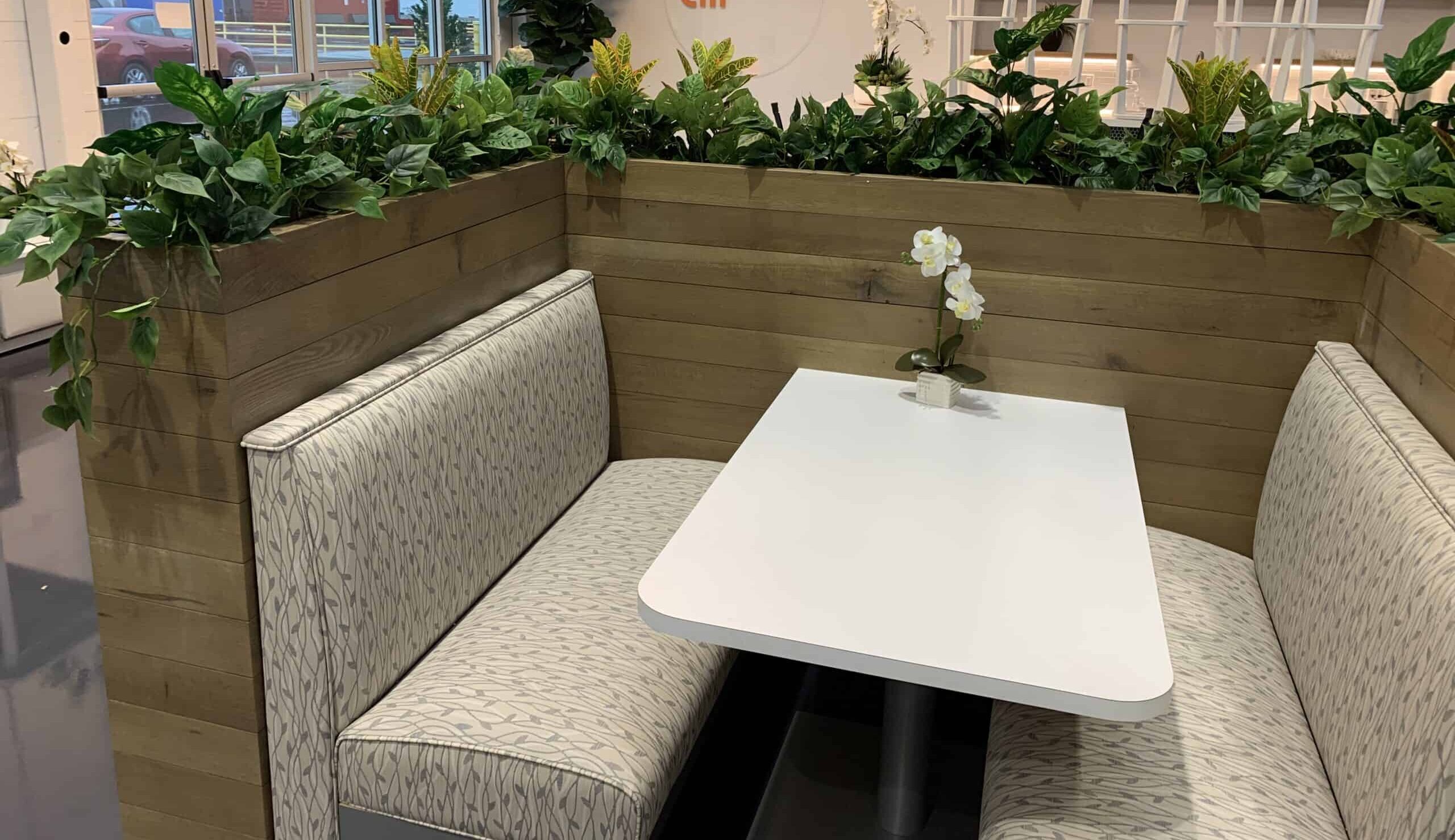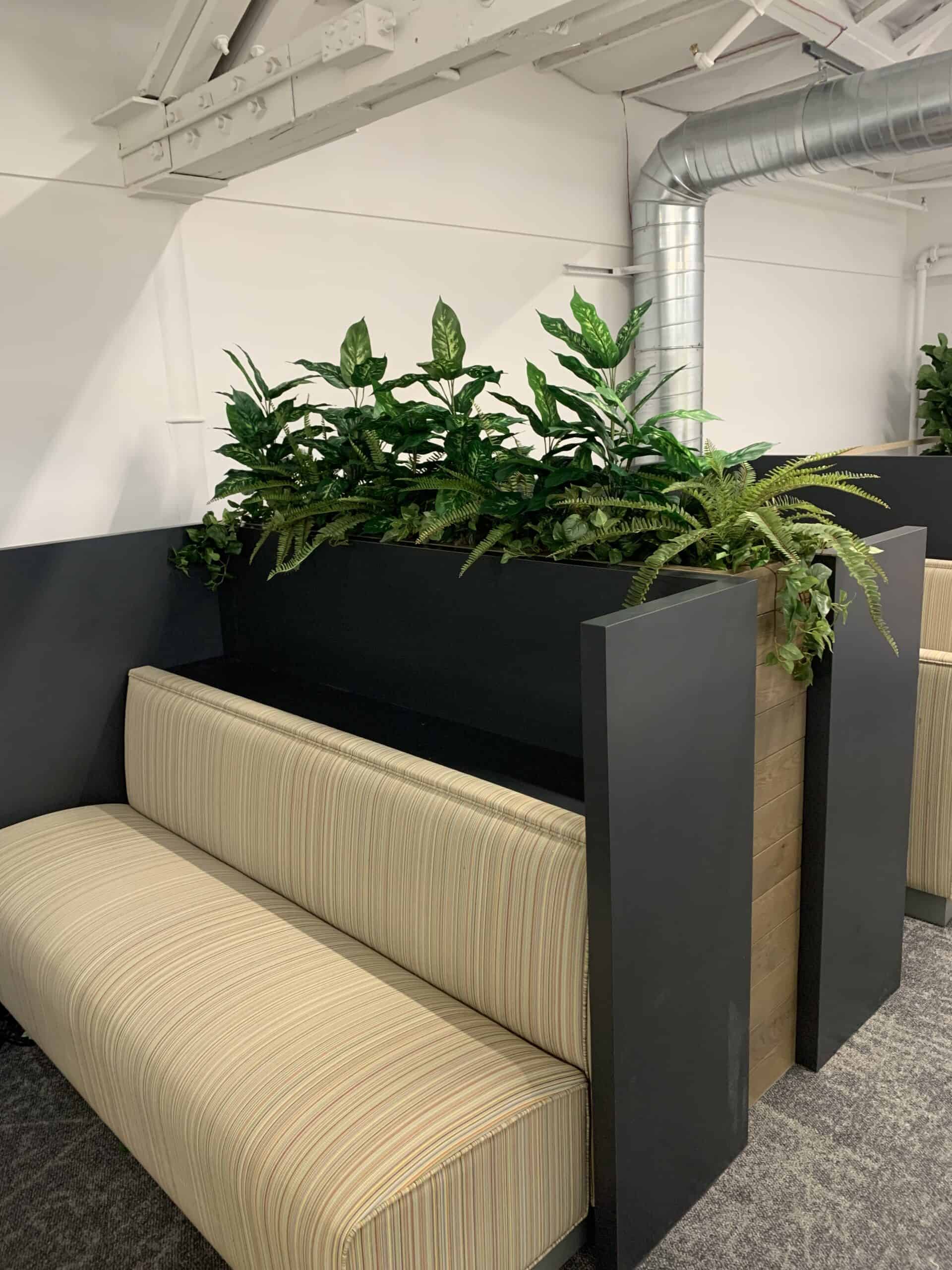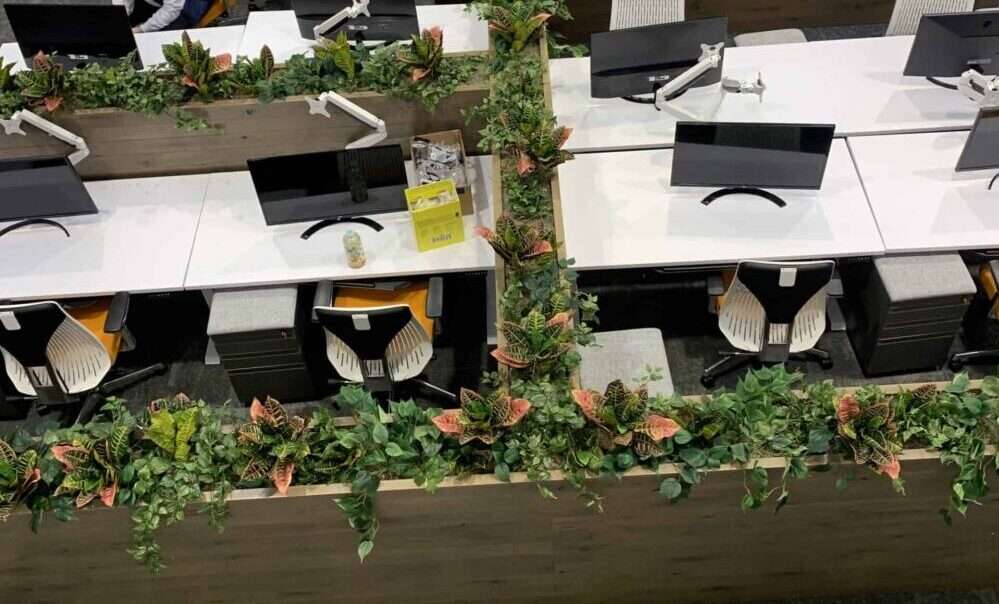 Examples of Commercial Plantscapes on Pinterest:
Artificial trees, plants, and living walls offer another major benefit, customization. Our products are constructed to our customer's exact specifications. The Pacific Silkscapes creative team has experience installing artificial plants. We specialize in both indoor and outdoor landscapes. Also, Replica plants and trees provide a soothing, natural-looking environment. They can create a unique and attractive ambiance that reflects the brand identity and personality of the business. Plants can also enhance the mood and well-being of customers and employees by adding natural elements and colors to the environment.
Commercial Artificial Outdoor Plants
Pacific Silkscapes has a large selection of foliage for outdoor use. Most of our artificial outdoor plants use Polyblend® material. In areas where there is no direct sunlight, we can also spray with industrial UV protection. Our formulated outdoor plants have superior UV resistance. It can hold up to sun, wind, rain, and other outdoor conditions without losing color. They do not require water, so they're perfect for drought-ridden areas. They also eliminate the use of pesticides, fertilizers, and herbicides which are really bad for the ecosystem.
Pacific Silkscapes' is a certified fire retardant applicator
Furthermore, commercial plantscapes from Pacific Silkscapes get treated with a fire retardant. This allows commercial buildings and senior facilities to meet state fire code requirements. Of course, Pacific Silkscapes is a California-certified fire retardant applicator.
The Role of Artificial Plants in Environmental Sustainability
Artificial plant landscapes, also known as faux or fake plants, can bring significant benefits to the environmental sustainability of commercial spaces, especially when it comes to water conservation and reducing the use of pesticides or fertilizers. Here are some ways in which artificial plantscapes can contribute to sustainability:
Water conservation: Artificial plants do not require watering, which means they can significantly reduce water consumption in commercial spaces. Water is a precious resource, and by eliminating the need for watering, artificial plants can help conserve water and reduce the overall water footprint of a business.
Pesticide and fertilizer-free: Live plants need regular care, including the application of pesticides and fertilizers to prevent disease and promote growth. However, these chemicals can be harmful to the environment and may have adverse effects on human health. Artificial plants do not require pesticides or fertilizers, eliminating the environmental and health risks associated with their use.
Waste reduction: Artificial plants do not need to be replaced regularly, and they can last for many years before needing to be replaced. In contrast, live plants can die or become unsuitable for indoor environments, leading to frequent replacements and waste. By choosing artificial plantscapes, businesses can minimize waste and reduce their environmental impact.
Energy savings: Maintaining live plants indoors requires energy for lighting, heating, and cooling. Artificial plants require none of these resources, which means they can help reduce energy consumption and lower greenhouse gas emissions.
In summary, artificial plantscapes can help contribute to the overall sustainability of commercial spaces. By reducing water consumption, eliminating the need for pesticides and fertilizers, minimizing waste, and saving energy, businesses can reduce their environmental footprint and become more environmentally friendly.
Artificial Plantscapes can be customized
Still, wondering, why use artificial plants for commercial projects?
Faux trees, plants, and flowers can be customized for your lobby. Our products are constructed to our customer's exact specifications. We can take into account requirements such as overall height and canopy width. You can specify the style of the trunk and the type of foliage. How full or airy do you want your trees and plants? We will consider all your requirements and the theme of your decor.
Benefits of converting live trees to life-like commercial plantscapes:
The advantage of artificial plants and trees is that they don't need maintenance. As a result, they will save money on live plants. There is much less maintenance required. Further, they don't need direct sunlight to thrive. Thus, they will brighten up areas of the office where real plants wouldn't be able to survive. Silk plants are also great for hard-to-reach places.
Having artificial outdoor plants and trees will greet clients and customers in the perfect way. A green outdoor landscape will catch the eye and engage their senses. It doesn't matter how harsh the weather conditions are. Thanks to a wide selection of high-quality products, you'll have a realistic landscape. Attractive plants that conform to your design and surroundings are now available. Finally, there's no need to worry about hay fever or allergies.
In today's fast-paced world, the workplace environment plays a crucial role in the productivity and satisfaction of employees. Furniture, lighting, and even the temperature of the office can impact employee mood and motivation. But what if there were another element that could be added to the office environment that would have a significant impact on employee morale and productivity? The answer to this question may lie in the use of commercial artificial plantscapes. Take a look at my BLOG, on how artificial plantscapes can boost Employee Productivity.
Pacific Silkscapes' Design Process:
Step 1: Design consultation – Our floral designers can work with you to create a unique look to compliment your decor. We can work with you on drawings and floor plans to complement an existing design approach. If you are local, we can come to your home or facility to suggest ideas. You can also email us photos of the area for our experienced designers to review.
Step 2.: Proposal – We will create a design proposal meeting your budgetary requirements and design parameters. Custom examples of foliage and floral designs with quality and realistic materials will be proposed. Our aim is to create your perfect silk floral or designer tree specific to your requirements.
Step 3: Custom Design – Most of our trees, plants, and floral designs are created at the time of order. Real tree fibers, trunks, and bark are used to create authentic pieces that will last and be maintenance-free. We construct each of our pieces to give years of maintenance-free beauty.
Step 4 (optional): We can apply fire retardant and or UV protection on any indoor and outdoor piece. We are a certified fire retardant applicator.
Step 5: Delivery and Installation – Pacific Silkscapes provides complete delivery and installation on projects allowing for a seamless process. Type your paragraph here.
NEW!!!! Large Outdoor Artificial Coconut trees
Check out our new line of outdoor tropical palm trees by clicking here: