Increase Your Home's Value to put it up on the Market
Your Home's Value to put it up on the Market? Make These Upgrades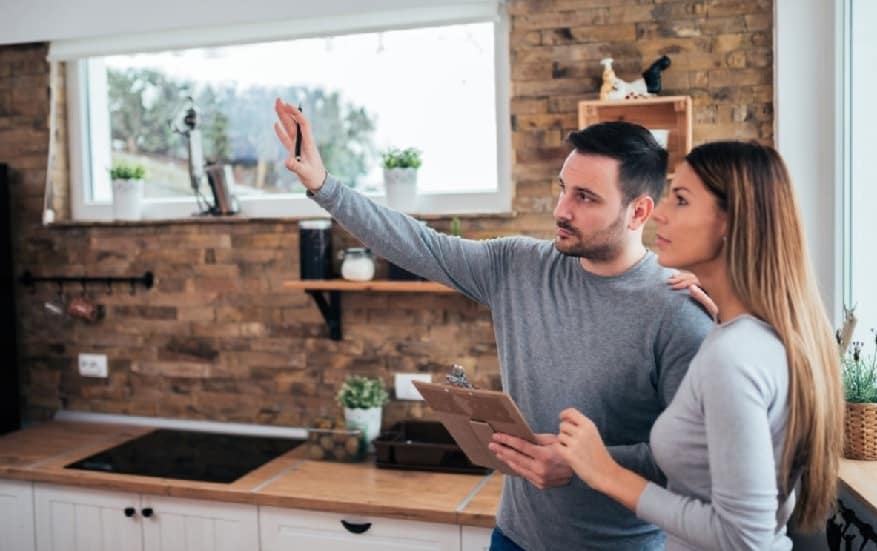 Home renovation activity is increasing around the country. It could be because the pandemic is making homeowners antsy, causing them to spend more money on in-home projects. After all, they can't go out and do anything. It could also be because the market is doing fairly well right about now, causing current homeowners to make renovations in preparation to sell their homes.
If that sounds like you, and you're trying to revamp your home to increase its value to place the house on the market, you've come to the right place.
Here, we're going to discuss some possible upgrades you can take into consideration. When we're done, you'll be sure to have some great renovation ideas planned.
Space is huge. When buyers are shopping for a new home, they want additional space and square footage for things like storage, rooms for children, and larger living areas.
Basements
Dark and dreary basements are not a selling point anymore – plus, the bottom level is not always meant to only house the laundry room.
Instead, people are looking for finished basements that they can live in to potentially create a second living room or kitchen area. If the space is already finished, with heat and the whole nine yards, a prospective buyer will be more apt to ask for a tour or put in an offer on your house.
Sometimes, buyers need to see a nice exterior before they decide to enter a home and ask for a tour. Small upgrades on the outside will bring more prospects your way.
Garage Door
Garage doors are such easy upgrades coming in as low as $240/per. It helps that you can reuse the same motorized opener you currently have, the only change necessary is a nicer-looking door.
Paint
If the paint on your exterior is chipping and wearing away, that's not a good look. Buyers might start to think that you're lazy and that you don't know how to maintain a home. In turn, that could result in home shoppers thinking they'll be purchasing a house that needs a ton of unnecessary work done to it, where they could simply go somewhere else to avoid this situation.
If the paint isn't too bad on your house, don't paint the whole thing; just touch up some areas or pressure wash to remove dirt and mold build-up.
Once prospective buyers are inside the home, they will flock to the kitchens and baths. Updating these areas regularly will save you time and hassle. All you have to do is make renovations that are simple and functional.
Fixtures
Think drawer pulls, knobs, and faucets. Just the hardware of the rooms, and make sure they match.
If your home is more traditional, stick with bronze-rubbed hardware. If your home is more modern, stick with stainless steel nickel options.
Floors
Refinishing or installing new hardwood floors is an attractive move, plus it's an easier surface to maintain.
Most new homeowners will change out the carpets for hardwood floors immediately upon purchase, so you'll save them time and energy.
Shoppers won't necessarily want to look at or purchase your home if maintenance upgrades need to be done in the next few years.
Roofs
Brand-new roofs are a major selling point. Who wants to purchase a home with a 15-20-year-old roof on it?
Efficiency sells, especially in this market. With the way the world works today, going green is a huge turn-on. Plus, it saves homeowners money on the electric bill.
Appliances
Transitioning to energy-efficient appliances is a smart move. Not only does it save the future homeowner money but it never decreases performances.
Think washing and drying machines, dishwashers, and fridges.