ARTIFICIAL TOPIARY TREES
PACIFIC SILKSCAPES CARRIES A VARIETY OF FAUX TOPIARY TREES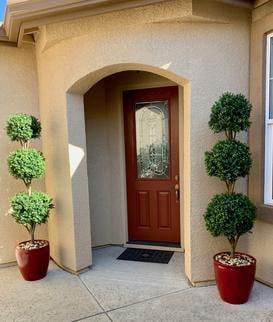 Check out Pacific Silkscape's variety of faux trees:
Pacific Silkscapes can assist you in finding the perfect fake topiary tree for your decor. You don't need to practice the ancient art of Hako Zukuri to have the perfect boxwood tree or artificial topiary tree for your home. Our fake topiary trees can be small enough for desktop décor or large enough to act as the main focus of a room. Achieve the look you want with today's wide variety of options. Just visit Pacific Silkscapes and pick out the perfect faux topiary from our showroom or catalogs.
Topiary Trees are adored
Our topiary trees add an element of class to any outdoor or indoor space, and without the need to keep a landscaper on staff. Adore our stately aesthetic topiary trees. If you're not looking for an overhaul, get that same brilliant manicured look by installing a selection of faux topiary trees with an excellent variety of shapes and styles to choose from. For different ideas on topiary trees, check out our Pinterest page.
Artificial Topiary Trees that Pacific Silkscapes sells: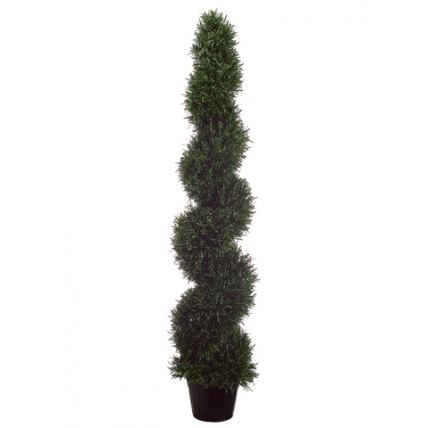 What are the benefits of artificial topiary trees?
There are quite a few benefits of having artificial topiary trees and plants in your home or office. No watering means not having to worry about drainage issues and getting water all over the place in the process. Replica topiary plants are more likely to retain a constant color and liveliness as long as they are kept out of direct sunlight.
Cleaning and care of fake topiary trees are fairly simple. Keep the leaves and stems dusted; wipe down the base with a damp cloth. Leaves can be sprayed with a homemade mild soap solution. Keeping the plant away from direct sunlight will delay fading.
Are fake plants tacky?
If you're new to the world of interior décor, a faux plant creates interest without making a statement. They're a safe way to inject a space with some liveliness. You can still enjoy the advantages of having greenery around you without any commitment.

Fake plants also aren't seen as the insincere statement they once were. Some of the best faux plants today cost $100s. There's real art to their design and crafting. The realism brought to artificial plants comes from the hand of the designers and a market has opened up among collectors and enthusiastic gardeners who also have an eye for the not-so-real counterpart.

So all in all, are fake plants tacky – not so much anymore. They're quality-made, realistic, impressive, and an interior design must-have.  Topiary trees are among the most realistic faux plants. Many inside experts continue to note the rise in faux plant interest particularly from the younger generation. It's unlikely to stop anytime soon.